A Moment in Austin, Texas
Our founder, Wes Hurt, saw first hand how the drug & alcohol addiction crisis was affecting families across the country. He wanted to do something about it.
50% NET PROFITS* SUPPORT ADDICTION RECOVERY
Wes saw first hand that recovery housing was a crucial moment for many of his friends who were also pursuing recovery from alcohol & drug addiction.  It empowered them to establish recovery routines, find employment & prepare to re-enter the world.  Funding recovery housing scholarships for individuals in recovery from alcohol & drug addiction would be the solution Wes would pursue.
To Date We've Generated over $2,288,095 to Support Recovery from Alcohol & Drug Addiction.
WHERE IT ALL BEGAN
Wes started by selling CLEAN Cause bottled water out of his truck to local convenience & grocery stores in Austin, Texas.  He soon realized how much addiction truly was impacting the lives of Americans when he heard the many stories of addiction from his customers across the country.  Finding himself fatigued by the grind of growing his new venture, he needed a source of caffeine - but one that was organic, refreshing & sat well on his stomach, unlike coffee.
ENTER AMAZING TASTING CAFFEINATED BEVERAGES
That need for a caffeine alternative drove Wes to create a CLEAN Sparkling Yerba Mate & a CLEAN Sparkling Pick-Me-Up.  Turns out Wes wasn't the only one looking for an alternative & organic caffeine source.  The business & Cause has grown quickly & today CLEAN Cause can be found nationwide.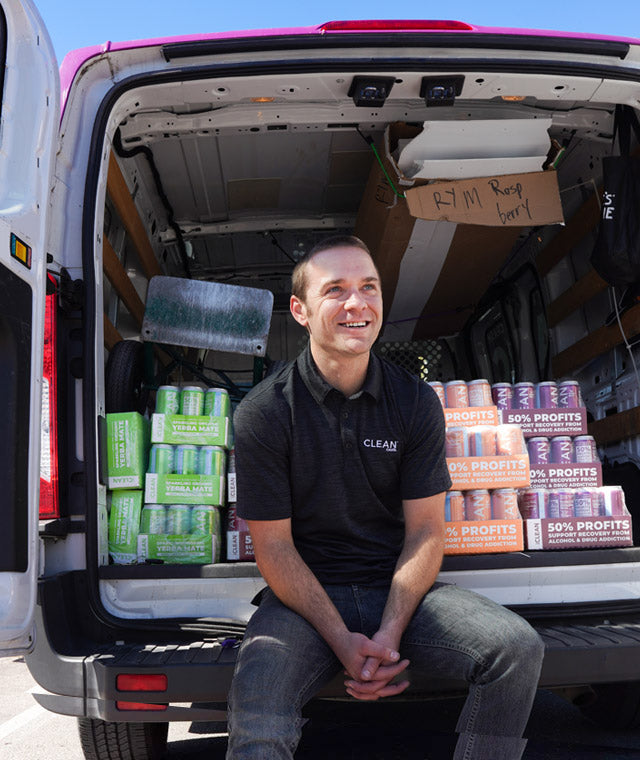 EXPLORE A CAREER AT CLEAN CAUSE.
We are on a mission to support individuals in recovery from alcohol & drug addiction.  We look for growth-minded team members who aim high in their work, who are passionate about our mission, and who share the values that drive everything that we do. We are a team that is: Tenacious, Data Driven, Gracious, Solutions Oriented, and Authentic.
EXPORE OPEN ROLES